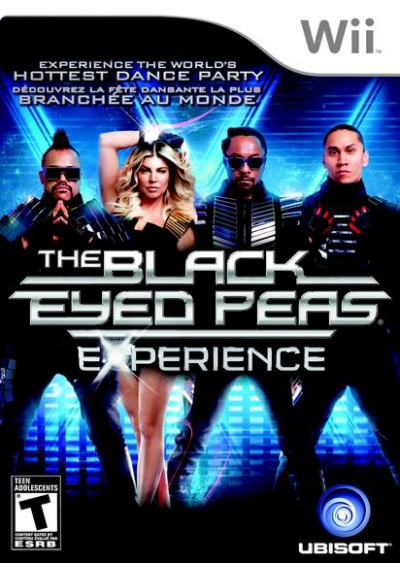 < C'est le 24 juin 2011 lors de leur concert au Stade de France, que les Black Eyed Peas annoncent la sortie de leur premier jeu vidéo.

The Black Eyed Peas Experience est un jeu vidéo mêlant danse et chorégraphie à  l'instar du jeu « Just Dance ». Sorti en Novembre 2011 sur Wii & Xbox 360, le jeu vous propose de performer sur les 24 meilleurs hits des Black Eyed Peas.

Dans ce jeu, leurs titres ont été optimisés pour que vous puissiez danser, vivre et ressentir The Black Eyed Peas Experience afin de devenir le 5ème membre du groupe.
Les titres disponibles :
Boom Boom Pow
Disco Club
Don't Lie
Don't Phunk With My Heart
Don't Stop The Party
Someday
Dum Diddly
Everything Wonderful (BEP & David Guetta)
Fashion Beats
Hey Mama
I Gotta Feeling
Imma Be
Just Can't Get Enough
Let's Get It Started (Spike mix)
Meet Me Halfway
My Humps
My Style (feat. Justin Timberlake)
Pump It
Shut Up
Rock That Body
Take It Off
The Best One (The Boy)
The Time (Dirty Bit)
Whenever
They Don't Want Music (feat. James Brown) (Wii only)
Cali to NY (feat. De La Soul) (Kinect only)
The Situation (Kinect only)
Smells Like Funk (Kinect only)
Showdown (Kinect only)
Love You Long Time (Kinect only)
Il est aussi possible de télécharger de nouveaux titres (via le XBox 360).
Where Is The Love ?
Bebot
Party Rock Anthem
Nothing Really Maters
Do It Like This
Like a G6
Mirrors
Pon de Floor